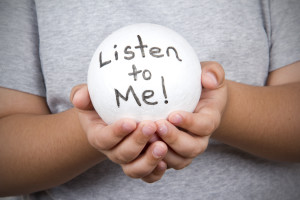 Post-traumatic stress disorder has been in the media quite a bit for the past decade or so, largely due to media outlets focusing on the phenomena in veterans returning from wars in the Middle East. These reports have focused on the symptoms of PTSD, as well as therapies and treatments for PTSD. This is a very good thing, since recognition of the condition has been slow in coming, with effective treatments lagging as well.
However, military personnel are not the only sufferers of what can be a seriously debilitating condition. In fact, virtually anyone who has been exposed to an overwhelmingly stressful situation can experience these symptoms, and should seek help learning to cope with PTSD.
Identifying PTSD Triggers
Virtually any serious traumatic event can lead to post-traumatic stress. Even witnessing a particularly violent event can cause symptoms of PTSD in those not directly involved. For example, young people who've seen friends attacked or killed in a school shooting will often present with PTSD in the aftermath, even when not directly targeted by an assailant. From that point forward, they may begin to experience many of the same feelings when in any stressful situation. Such situations are known as "PTSD triggers".
Since the symptoms of PTSD rarely disappear completely, the ongoing challenge for survivors of trauma is to learn to cope with the symptoms, and the problems they cause. Identifying PTSD triggers is a critical step in treatment, and in learning how to cope with PTSD effectively. If you're a trauma survivor, taking direct action to cope with problems will help you to gain a sense of personal power and control over stressful situations that might otherwise trigger a negative response. The phrase "active coping" means that you recognize and accept the impact of your traumatic experiences, and that you can take concrete action to improve your response.
Increasing your awareness of your PTSD triggers is one of these active coping techniques, allowing you to identify potentially stressful situations to avoid or enabling you to employ coping strategies you've adopted when in a situation that has led to trauma in the past. You can prevent or lessen the impact of certain PTSD symptoms by identifying what specific types of thoughts, feelings, and situations trigger them, then take positive, concrete action to limit the occurrence or impact of those triggers.
As explained by Joe Ruzek, Ph.D., at the website PTSDSupport.net, you should not think in terms of a "cure" for PTSD. Rather, "Recovery from PTSD is an ongoing, daily, gradual process. It doesn't happen through sudden insight or 'cure'. Healing doesn't mean that a survivor will forget [traumatic] experiences or have no emotional pain when remembering them. Some level of continuing reaction to memories is normal and reflects a normal body and mind. Recovery may lead to fewer reactions and reactions that are less intense. It may also lead to a greater ability to manage trauma-related emotions and to greater confidence in one's ability to cope."
For more information on PTSD triggers, visit the PTSD.About.com website.
If you're struggling to cope with a traumatic experience in your life, and need help coping with PTSD or other symptoms of stress, please get in touch with me today.