Even though most people look forward to the holiday season, it's also a time of stress and anxiety. There are a lot of pressures: high expectations, gift buying, traveling, spending time with family, and hosting or attending a flurry of parties.
There is also the flip side. Some people have too little to do and feel sad or hopeless. The holidays can conjure up memories, be a reminder of what is missing in your life, or be too little about a deeper meaning.
During the season this year, choose to have a happy holiday in mind, body, and spirit—and share your celebration with family and friends. Here are some tips: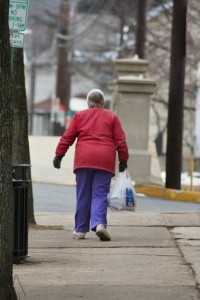 1. Ask yourself what you need and can reasonably do right now. Try to give yourself a hug or do one nice thing for yourself every day (think of doing one nice thing a day as part of your Advent calendar). When you can show more kindness and compassion to yourself, the Universe will bring more kind and compassionate helping people into your life.
Be grateful. Gratitude is one of the sincerest forms of prayer. Feel the blessings and wonder for what is in your life. On some days, it's just being alive!
Get help for depression. Depression is a signal that something in your life needs to change. This could be a literal change, like needing to plan a vacation in the winter, taking anti-depressants or seeking therapy. It could also signal that a change needs to happen in how you treat yourself and your coping skills.
Get some exercise. During the holiday season and winter, keep your body moving. Try to make daily or weekly exercise as high of a priority in your life as sleeping or eating. You will notice the difference.
Create a ritual. Think of something you could do this year that would give the holiday a deeper meaning. Maybe this ritual is giving money to a charitable cause or volunteering in your community. It could also be a ritual that you do either alone or as a family to celebrate the true meaning of the holiday season.