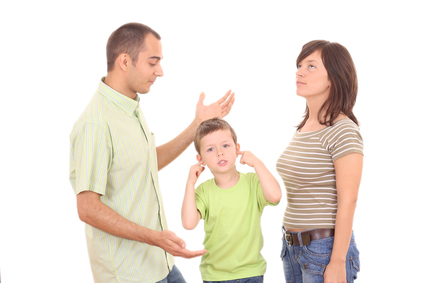 Does stress simply happen to you, or do you create stress from within? The answer to this question is very simple – and complex – because both are true for virtually everyone. In other words, external stressors hit all of us regularly: at work; on the commute to and from work; at home; at the grocery store, and in most places we visit, as forces beyond our control create situations which make us feel powerless.
However, we also have many internal stressors in our lives, things we do to ourselves which increase the stress we feel. From the way we think about politics or religion to the way we feel about relationships and child rearing; from the way we believe the world should be versus the way the world actually is, our thoughts, beliefs, and feelings about any number of subjects and situations can create or increase the stress we experience on a daily basis.
For example, perhaps you and your partner disagree on the best way to discipline your child. You believe in talking and time outs, while your partner believes in corporal punishment, the occasional light spanking perhaps. If you also have a history of child abuse in your background, your stress level will be chronic. If you are dealing with this type of disagreement on a daily basis and you happen to see a mother spanking her child in public, your stress level in the moment will be more than chronic, it may also become quite acute.
The combination of external stressors with internal stressors can actually become debilitating, causing a complete inability to take action to improve the situation. Only by becoming aware of our internal stressors can we cope with an overwhelming combination of the two, should they occur.
Internal stressors can be the most difficult to deal with, since they tend to be deeply grounded in our belief systems, in the way we were raised as children, and in our very perception of the world around us. No one enjoys being told their view of the world – and life in general – is incorrect. However, to overcome these internal stressors, that may be exactly what is required.
The good news is, as human beings, we really are in control of our own thought processes and beliefs. If something isn't working for us, we can change it. The key of course, is to make sure that our new beliefs are more firmly grounded in reality than previously, not in a mere hope that things will change, or in a wish that things will get better. In other words, check your premises. If your belief system is causing you more stress rather than less, take a good long look at why you believe what you believe and, if your foundation is shaky, reinforce or rebuild it.
Reducing the number of internal stressors we carry is difficult work and, while it can be accomplished without professional help, it is wise to seek counseling for this type of internal heavy lifting. A therapist can bring an objective point-of-view to this type of work, a fresh perspective, as well as years of training and experience. It is a wise rebuilder who seeks expert help and advice.
Whatever you choose to do to relieve stress in your life, be consistent and committed and you will find success.
And that's good enough.
If you believe you need help identifying and managing the internal stressors in your life, as well as developing strategies to deal with them, get in touch with us today.