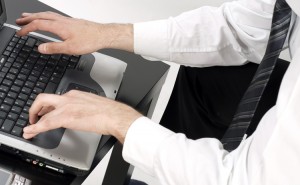 A lot of people are looking for advice about how to get out of a funk and have a career they love. This subject is well-worth pondering because you're probably spending the majority of your day at your job (or if you're unemployed you're likely endlessly searching for a job). If your job is no longer satisfying you or if you're making less money than you deserve, you might end up unhappy and take your frustrations home with you.
This can become toxic when you find yourself sabotaging relationships due to this lingering unhappiness. Arguing more with your spouse or having zero energy at the end of the day to for love ones are too often symptoms of having a job that isn't working for you anywhere. You'll know you're ready to change when you just can't take it anymore and are ready to find a solution.
Most of us fear change and stepping into the unknown, but it doesn't have to be this way. Overtime, I have discovered that plugging in a 5-step success formula for change is one of the answers. Through my own work and also pairing up with my friend Lynn Strigh, who is national business coach, I've learned that this knowledge can really help people who want to know how to get out of a funk and live a better life. That's why we developed the teleseminar series, the Success Formula for Change that is now available to you.
For your free download of the introductory session, which I hope will inspire you on how to get out of a funk in your career or any area of your life, visit Success Formula for Change and enter your email address.