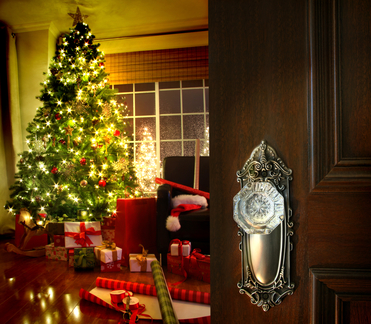 In recent posts we've examined both stress and resistance; from stressful personality traits to the reasons we resist change, even change which can make our lives better. As we move more deeply into the Holiday Season, let's take a look at how we can de-stress for the holidays, and how we can avoid resisting the joy the holidays should bring us.
By being kind and reserving judgment; by staying in the moment and by Being Love, you can open yourself to the potential joy that the Holiday Season Embodies.
Change your thinking about the Holidays – by focusing on what is important: friends and family, the wealth and abundance surrounding you, your spiritual life or your religious conviction. Avoid focusing on the commerciality of the season and, instead, focus on giving, peace, and loving those who love you.
Open yourself to the joy of the season – by centering your emotional existence within the joyful world of love and giving that the Holiday Season offers. Focus on good will and good cheer, rather the how much work you have to get done. By keeping your emotional self focused on the spirit of the season, you will remain grounded in a world of Joy, Love, and Abundance.
Shift your focus from other's opinions of you – and focus instead on your own opinion of you. Who cares what others think? It's really none of your business. This Holiday Season, your business should be about sharing happiness and joy, rather than pleasing others. Do not add stress to your life by trying to meet other's expectations. Accept yourself and enjoy the company of those you love. Let those others, the ones who are constantly judging you, take care of themselves for once.
Each of us has only one life to live – our own. We cannot live for others. We cannot make others happy. We can only share our happy lives with them. By focusing on the joy and happiness of the holidays this year, you will attract others who share your joy and happiness. Let the Universal Law of Attraction work for you this Holiday Season; by being happy, you will attract happiness.
After all, joy and happiness is the Reason for the Season so, relax, de-stress, and do not resist happiness. You deserve it.
Do you need a little bit of help getting through the holidays this year? If so, get in touch with me today.