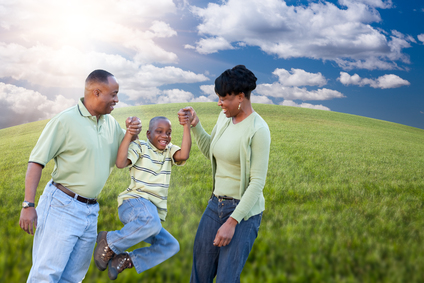 Summer can be a very stressful time for many of us, especially those with young children who are not in school. Trying to keep the kids entertained, while also trying to take care of yourself and handle your regular responsibilities can be more than some can handle. Don't let the stress of summer get you down.
Even as you feel responsible for keeping your children happy and content, you must take time for yourself. The warm weather of summer is a great time to spend some quality time outside, taking a walk or just enjoying nature. The early morning hours, while the kids sleep in, is a wonderful time to enjoy some solitude, maintaining a focus on you, instead of the demands of your children. Take that time and use it wisely.
If you're feeling particularly stressed due to the busy summer season, take some time to look at the Mayo Clinic Stress Management Page. There are some wonderfully helpful articles there on stress management which should be a great way to help you cope with the increased stress of summer.
Here are just a few articles I recommend…
Stress assessment — Pinpoint your stress level and get tips for managing your stress.
Stress symptoms — Learn how stress can affect your health so that you can take action.
Stress management — Understanding your stress triggers is essential to stress relief.
Stress management — Identify unhealthy coping methods and adopt new ones.
If you also happen to be a caregiver for a loved one, the additional stress of the summer season may be overwhelming you right now. If so, take few minutes to check out my recent article on caregiver stress, Caregiving – A Stressful Calling. I think you'll find it very helpful dealing with the special stress a caregiver can experience.
If you've decided it is time to seek help dealing with stress and making the behavioral changes necessary to living a more fulfilling life, get in touch with us today. We can show you the way to take back the control you've given up – to take back control of your own life.
Remember to keep balance in your life, and to keep your face to the sunshine.
Cheryl Hitchcock DSW, ADC