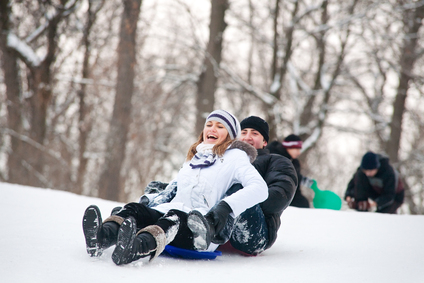 As the days get shorter and fall settles in, it can trigger depression symptoms in many people. There is a condition called Seasonal Affective Disorder that can strike due to the lack of sunlight. It's also known as the winter blues, and even though it's not yet winter, this mood disorder can cause some people to experience changes in how they feel when the seasons change.
Some people might even dread the dark winter months because it can cause depression and difficulty coping. This year, consider approaching the season change differently—and maybe you can even learn to enjoy it. By anticipating that depression symptoms may appear, there are some changes you can make right now to take better care of yourself.
Fall and winter happiness tips include:
Ÿ  Commit to finding exercise you enjoy. Make time for exercise just as you make time for any priority in your life. When you sweat and get your heart pumping you release healing chemicals in the brain, along with chemicals that make you happy. Put your exercise dates on the calendar now and plan on keeping up!
Ÿ  Spend time outdoors. Try embracing the winter weather by including outside recreational activities like skiing, snowshoeing, tobogganing, winter hiking or skating into your life. Just as long as you're dressed properly for the weather and activity you'll start to embrace the winter and you'll be happier and healthier too!
Ÿ  Take a cooking class. While it sounds obvious, many people put their diet on the backburner and don't eat right, especially during times of the year when they're too busy. If you have a lull in the fall, consider taking a cooking class or planning some healthy dinner parties. This is also a great time to see a nutritionist and make sure you've got a healthy diet.
Ÿ  Improve your sleeping area. Just as animals hibernate in the winter, many of us need more sleep during this time too. Of course, sleeping too much can be detrimental to your health. If you are having any sleeping patterns outside the norm, address them with your doctor. Doing something to make your bedroom more comfortable and sleep inducing can be a fall project. Invest in some candles, a new bedspread, calming artwork on the walls, or simply do some cleaning and remove the clutter.
For more tips, read my ebook, How to Overcome Depression Without Medication.