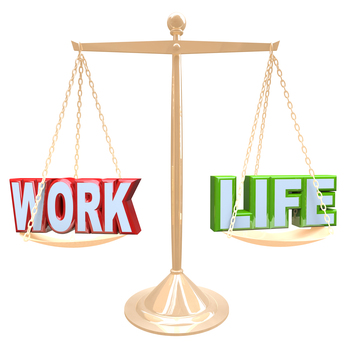 This is the fourth in a series of posts designed to help you manage the stress in your life. The principles shared here are derived from my eBook, Be Stress Free…Anytime, Anywhere, which is available, free of charge, when you subscribe to my E-Newsletter.
A plan for reducing stress
Now that you've accepted the fact that stress is a part of your life and have begun to manage it and change your attitude toward it, you are ready to begin planning to reduce stress in your life. You can also plan to change the nature of the stress you deal with on a daily basis.
As your attitude changes toward the stressors in your life, so too will your actions, the things you do to deal with them change. As your behavior toward stress changes, your attitude toward it will also improve, which will lead to more changes in your actions. This can become a wonderful circle of change in your life; a series of changes which you implement and control, rather than letting change control you.
However, to accomplish this positive change in your life, you need to make a plan. This type of change may become a bit overwhelming and confusing at times, but you must have faith that, in the long term, you will benefit from these changes. Because dealing with anything new in life can take some getting used to, even a lack of stress, a clearly defined and focused plan will be the best way to manage and eliminate stress.
A clearly defined plan for your life will take the guesswork out of your new actions. Focusing on your goal, to reduce stress, will keep you positive and moving forward. Total commitment to your stress reduction plan will keep you moving in a positive direction.
Which stressors are you hoping to reduce or manage? Are there new projects at work to challenge you? Are you having trouble getting all the kids to various events on time? Or, is it simply trying to manage the anxiety of day-to-day living that you find so challenging? What is it, exactly, in your life that you find to be so overwhelming?
By creating a well-defined plan with clearly defined steps to reduce and manage these stressors in your life, you will begin to see changes for the better. These steps will reduce the feeling of being overwhelmed by life, and will remove the guesswork form your actions. By following your stress reduction plan you will prevent yourself from falling back into old patterns of behavior to deal with stress.
Your stress reduction plan needs to be balanced. If there is only time for work, then your life will become unbalanced and you will soon be facing new stressors. Take the time to create a plan to reduce stress for all areas of your life, even for downtime if you're not used to having it.
To receive your Special Gift of my FREE eBook, Be Stress Free…Anytime, Anywhere, simply sign up to receive my Free E-Newsletter.
If, on the other hand, you believe you need help managing the stress in your life, we are here to help you. 
Did you read all the Series?
Read Step 1 – Be Stress Free
Read Step 2 – Manage Stress
Read Step 3 – Your Attitude Toward Stress