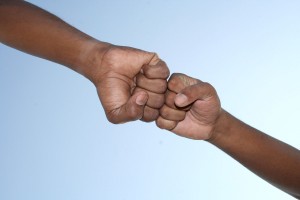 Too often, people get stuck in a rut when a change needs to happen. A lot of us brush this "rut" off as not a big deal and something that we can passively wait to blow on by. However, that helpless feeling of being stuck can really take a toll.
When a change that needs to happen in your life, these are some of the signs:  your energy tends to deplete, you get a nagging feeling that things just aren't right, mental and physical health issues, increased stress, and relationships that go down hill. There is basically an ongoing notion that life just isn't that great anymore. This is often a time of being out of touch with your passions and even an underlying feeling that you are sleepwalking through life.
This situation usually does not change on its own. Plus, life can start to seriously deteriorate when you're stuck in a rut. It's like the thought, "You can run, but you can't hide."
I have found that learning how to navigate through the change process is extremely valuable. The first thing to realize is that you make choices every day and that never waking up and being present to your life is going to hurt you the most in the end.
If you are delaying an important change or feeling lost, the most important thing is to start and get the ball rolling. Rather than doing nothing, it's making one small change every day and getting help along the way if you need it. Start putting some thought into those things that really matter. Many of us spend more time thinking about what we are going to make for dinner than what could really make us happy. Think about it!
If you need help getting out of a rut—and especially a rut in your career and money areas—I have listed out The 5 Stages of Change in my series, Success Formula for Change. Learn all the steps on your journey by clicking here.